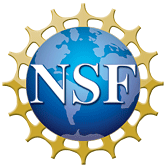 Education
To better share the information we have learned from our research, we have provided three PowerPoint presentations covering 1) an overview of plant signal transduction, 2) sugar signaling, and 3) MAPK signaling in innate immunity. In addition, we are sharing our protocols, protoplast FAQ and virtual journal club.
PowerPoint Presentation | Protocols | Protoplast FAQ | Virtual Journal Club | Genetics 300
---
Genetic and molecular evidence from our studies suggest that plant signal transduction pathways connect to each other through many levels and by diverse mechanisms.

A genetic model of interactions between sugar and hormone signaling in Arabidopsis.

A MAPK cascade in Arabidopsis innate immunity

A model of innate immune signalling activated by LRR receptors in Arabidopsis, mammals and Drosophila.
---